So some of you may have seen that I did a video last week featuring sleep in rollers.
I bought the kit after watching a few videos on YouTube (it's how I stumble across most things!) and thought, hummmnnnn why don't you try it out? As I usually use heated rollers which are great for going out in the evening but not when you get up in a rush the next morning! So these were a great idea!
In my kit I got:
Hollie Wakeham's demo DVD

A cute little pouch of hair pins

20 Rollers

A big pink drawstring bag to put them all in after

**FREEBEE**A little travel kit with body lotion, shampoo, conditioner and body wash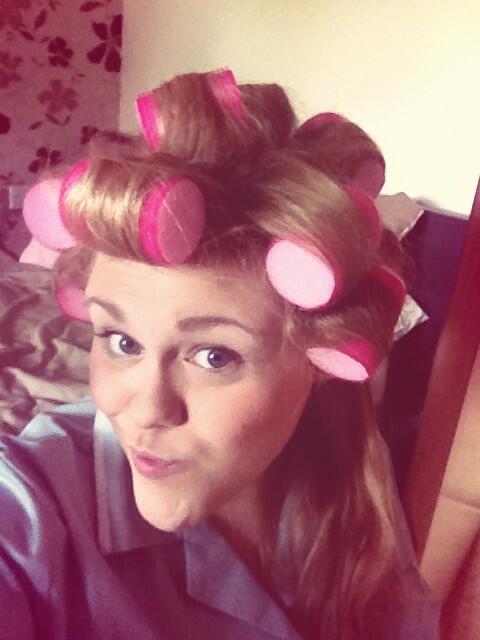 Anyway, they were so easy to put in, they didn't fall out of place and they looked good in and out of my hair!!
Just so you all know I think I have now worked out why they came out frizzy ... I hadn't washed my hair very well after swimming and I also needed to put some mouse in it which I have now ordered from my lovely Avon lady!
Have any of you tried these out?....
Love, Mrs O x