I know it's not Thursday, so this isn't a Throw back Thursday moment but just a little look back instead....
I'm currently looking back at my wedding photos from 22months ago - man I wish I did Weight Watchers before I got married! I love my photos and everything that they mean, but I look so much better now (so I think, correct me if I am wrong!) and that is only after 9 weeks of Weight Watchers!!

But looking back on the day I can see why I automatically chose the big, full dress - to hide what I had under it! If I could have that day again now, I would definitely be choosing a skinny, figure hugging dress!!
This is one of my favourite pictures, mainly because of the way that Mr O's jacket is over my dress but makes me look smaller than I am!
But looking at the pictures also points out my horrible double chin that I had (and still trying to get rid of). I learnt how to post to not show my double chin, but then of course I got caught off guard by random photos from people like this one:
Gosh it makes me cringe just looking at it! Thank goodness I can now laugh at these photos and brave putting them on the internet!
If you read
THIS post
from last week, then you will see what a difference 8 weeks makes as shown in this picture:
Oh well, my sisters wedding is in April and I am still determined as ever - if not more now - to not look like a quality street like this:
and to be the Pippa Middleton! Like this:
I saw this and this made me laugh, so I just had to share it with you all: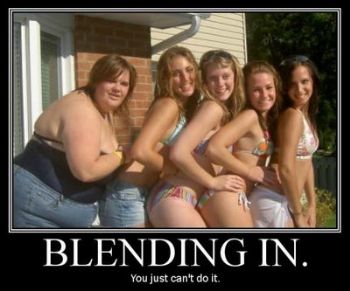 The war is on to fight this fat!!
Love, A very determined Mrs O x
Note: If any of you see me eating something very naughty, please feel free to shout at me and check that I have enough points to eat it!!