One of my lovely little finds last week was Ambrosia's Low fat Devon Custard (125g pots) AND guess what I decided to make with them.... Triffle....
SO easy to make and sooooo yummy.... Look! AND only 3pp :)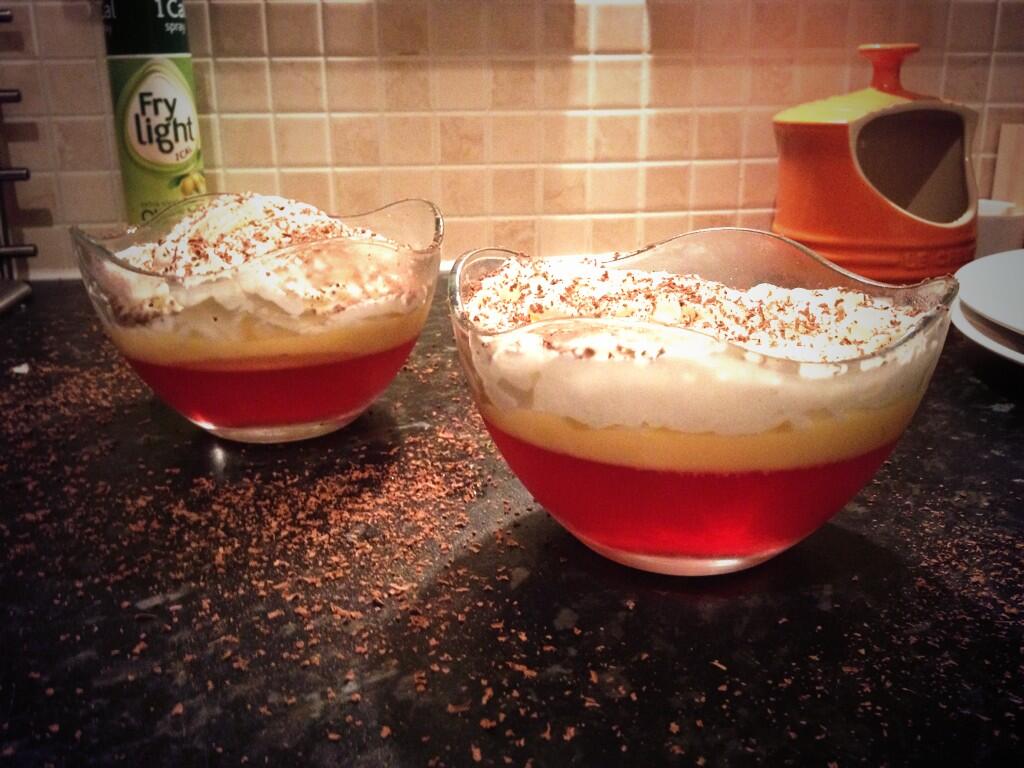 So what did I do?.....
I just made up some 0pp Jelly (I use Hartley's jelly crystals) into 4 of these small-ish bowls.
Once they were set I put the custard on top - one pot per bowl - then let them set while Mr O & I made and ate dinner.
When we were ready to eat them I topped with Anchor Light Squirty Cream and grated some Tesco Value chocolate (1 square) over the two of them. If you grate it on the smallest grater setting it will spread more and you feel like you get more.
As you can see, I did make a bit of a mess with the chocolate!!
Mr O loved it and as you will see from my foodie posts, he has loved all my 'ww' meals and ideas.
Have any of you tried this?... What did you think? Let me know....
Love, Mrs O x